Mother's Day will be here before we know it! As you start thinking about gift ideas for the special ladies in your life, I hope this post helps you brainstorm!
Please click on any of the photos below to find where that item is sold.
I tried to come up with unique and thoughtful ideas to show that you poured your heart into your gift. The special women in our lives are worth it!
For even more inspiration, please check out the post I wrote last year around this time: 50 Gift Ideas for the Ladies in Your Life. 
Disclosure: Most links in this post are affiliate/referral links. Please click here for further explanation.
PERSONALIZED CARDS
If your family doesn't do gifts for Mother's Day, you can still do something extra special! We love to create unique photo cards for Mother's Day (and other special occasions)! These cards are often less expensive than those you can buy in a store… and so much more meaningful! View the cards we've had made over the last several years here.
Find the card below here. There are plenty of other cards to choose from here.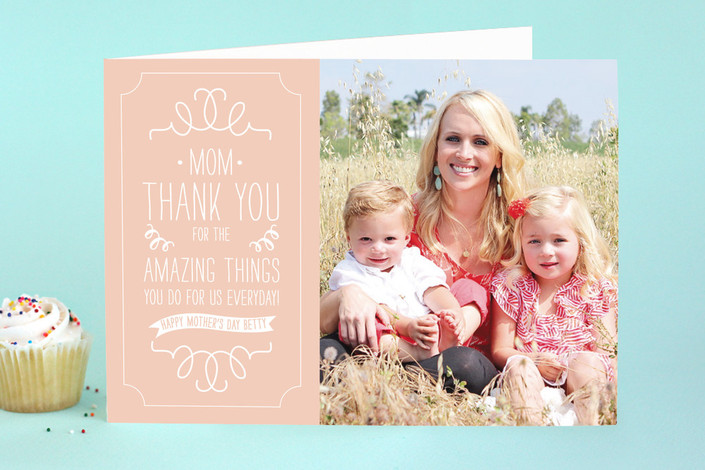 SUGARBOO FRAME
This picture doesn't do this large, rustic wall frame justice – Sugarboo frames are so beautiful in person!! I am such a huge fan! We have multiple versions in our home. There are various quotes, colors, and styles to choose from.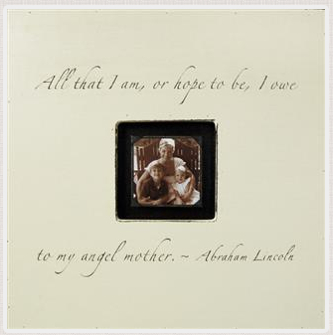 PERSONALIZED STATIONERY
How cute is this personalized stationery?! This is the kind of thing every mom and grandmother would love to have but we typically don't buy for ourselves!
Find the stationery below here. There are countless styles to choose from here.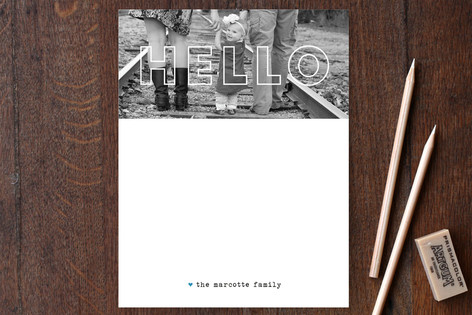 PERSONALIZED PHOTO VASE
I have given this vase as a gift in the past, and it's really pretty in person. I love this vase so much that I also shared it in the post I wrote last year with more Mother's Day gift ideas (50 of them)!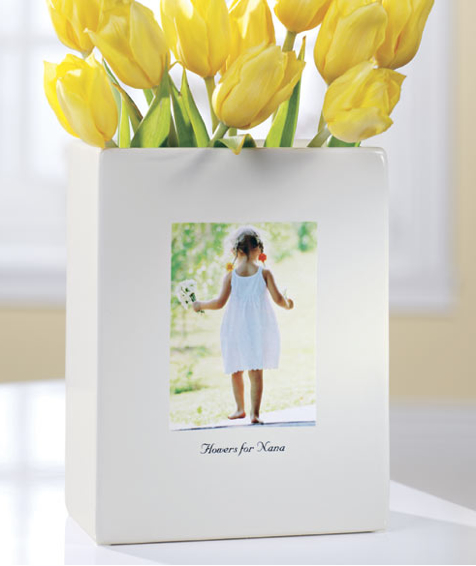 CUSTOMIZED PHOTO MUG
I love to give photo mugs as gifts. My husband has many up in the cupboard from over the years, and the "special ones" are always the first ones he grabs! Who wouldn't want to start their day with their favorite cuties smiling back at them? :)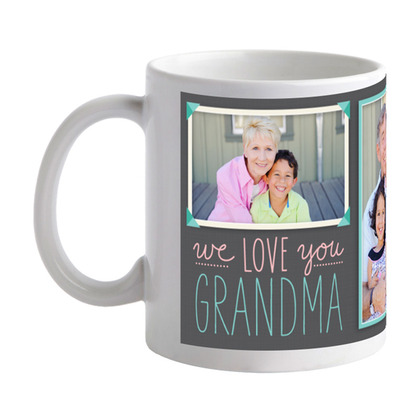 PHOTO LUGGAGE TAGS
What a fun way to mark your luggage as "yours" so no one takes it by mistake! (This has happened to us TWICE – ugh! But we've gotten the right bag back both times – yay!) Such a practical, useful gift!
Find the luggage tag below here.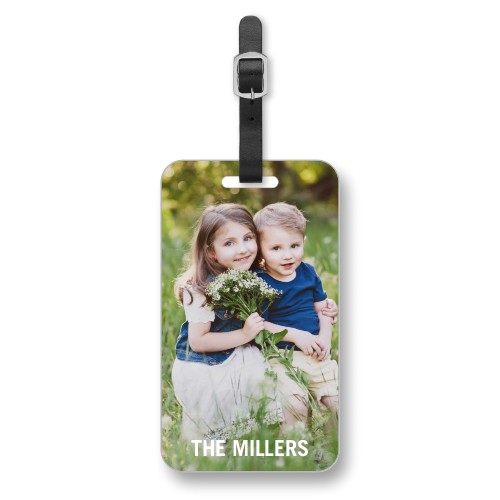 HEART COLLAGE PRINT (FRAMED OR UNFRAMED)
Isn't this print so special?! I LOVE IT!! I have shared it many, many times on my blog because I just think it's THAT fabulous. It comes in various sizes, framed (multiple options) or unframed. View a similar collage I had made for our own home here. That print would also make a wonderful gift – find it here where you can customize it any way you'd like!
Find the heart collage below here, and begin designing your own!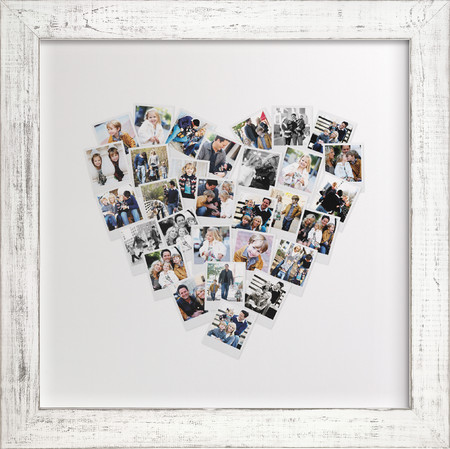 PERSONALIZED PRINT WITH YOUR OWN WORDING
I gave my parents this framed print below for Christmas last year, and they loved it! Use any picture and customize with your own wording. Various sizes and frames are available (or order unframed).
Create your own print like the one below here.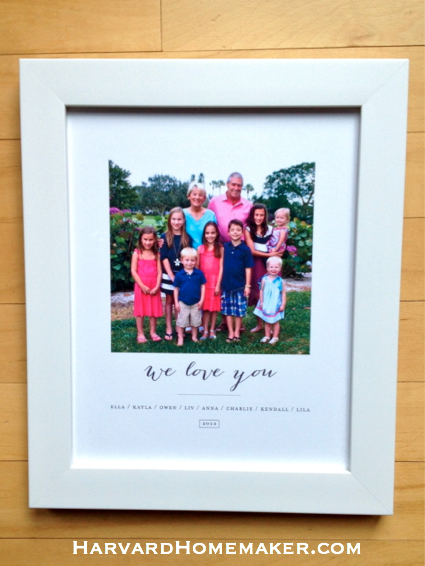 CUSTOM PHOTO CANVAS
Take any special picture and turn it into a beautiful wall canvas!! View an entire wall gallery I had made here. It makes me so happy each time I walk past it! I'm sure the lady in your life would be touched by a canvas she could hang somewhere in her home that features a picture she loves.
Create a canvas like the one below here. (The quality is outstanding!)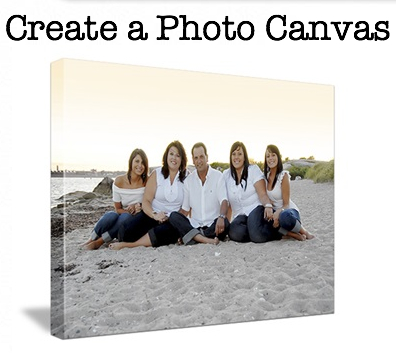 TRANSFER OLD MOVIES TO DVD
You will be Gift MVP forever with this idea!! Take all those old family movies that are trapped on outdated tapes and movie reels, and transfer them to DVD's! It's easier than you might think!! If you're able to pull this off, I have a feeling there will be some tears shed as moments from the past can come alive once more!
Learn how you can transfer old movies here.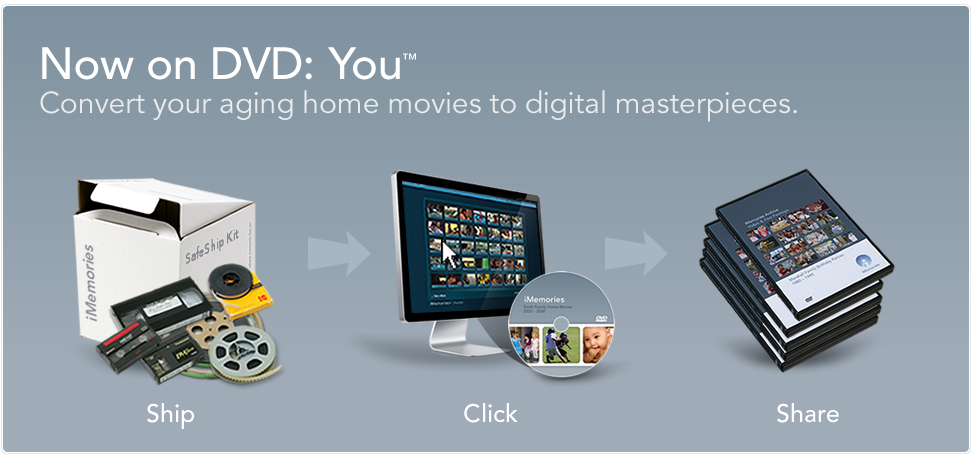 "THEN I BECAME A GRANDMA" WALL HANGING
If you ask any grandmother, this quote is spot-on! What a cute, whimsical sign for Grandma to hang in her home. She'll be reminded of the little loves in her life each time she sees it.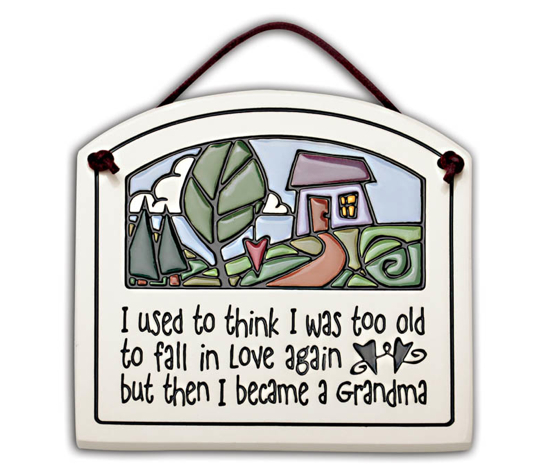 NO PLACE LIKE HOME PERSONALIZED ART
This personalized wall art can be printed and framed (various framing options are available), or you can order it as a canvas. We actually have the canvas ourselves (it was a gift!), and I love it! Surely the lady of the house would love to hang this in her own home. :)
BIRDS OF A FEATHER – FAMILY PRINT
Personalize this unique print to suit your family! Various sizes, colors, and frames are available.
Find the print below here. Find more family heirloom art here.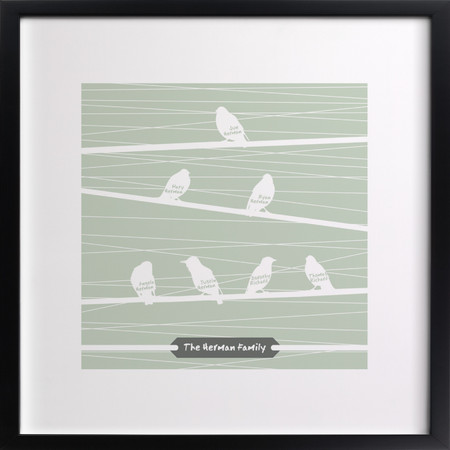 MOM CHARM BANGLE
I recently discovered these meaningful charm bangles from Alex and Ani when my friend sent me the one I'm wearing here where I share the story of the liver transplant that saved my mom's life (support Donate Life America by purchasing your own life preserver bangle here). You can layer various bracelets together, or wear them separately. Each one can represent something – or someone – special in your life!
Find the bangle below here. It's also available in silver.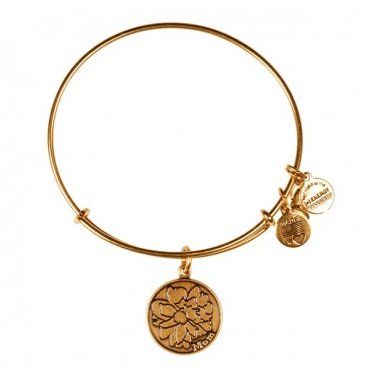 LATITUDE/LONGITUDE PENDANT
What a unique necklace – love this! You have the coordinates of a special place engraved on the back side.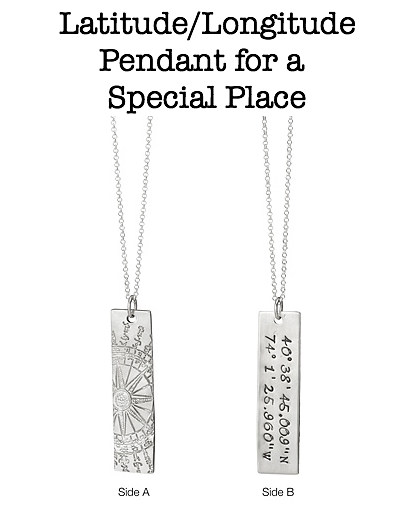 ETERNAL FAMILY BIRTHSTONE NECKLACE
Give her a necklace symbolizing love that never ends, adorned with the birthstones of the most special people in her life.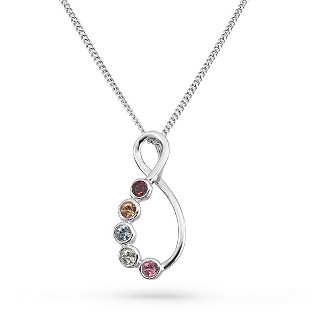 CUSTOM ADDRESS STAMPER
I absolutely love address stampers like these! (I have three of them!) They last forever, and they're such a useful gift. There are various designs available.
Find the stamper below here. Find many more styles to choose from here.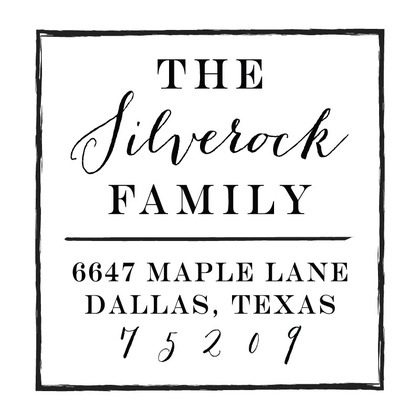 GIVE AN ONLINE CLASS TO LEARN A NEW SKILL
If there's something your wife/mom/grandma has always wanted to learn more about, give her a class that she can take at her leisure in the comfort of her own home! What a unique idea, and a gift that keeps on giving!
Get a gift card at Craftsy here.
MY LIFE STORY SO FAR
This would be an amazing gift that even future generations can cherish! Wouldn't it be incredible to have information like this, written by hand? A family heirloom in the making!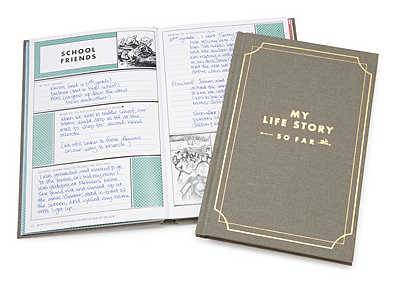 AN "EXPERIENCE" THAT BENEFITS CHARITY
Give a truly unique gift by getting an experience that benefits charity! IfOnly teams up with various stars in the fields of sports, music, entertainment, and even food (master chefs!). You get an experience or item (sometimes personalized) that is hard to come by, and in return, a donation will be made to the charity of that star's choice. It's pretty awesome – check it out!
Learn about how IfOnly works here.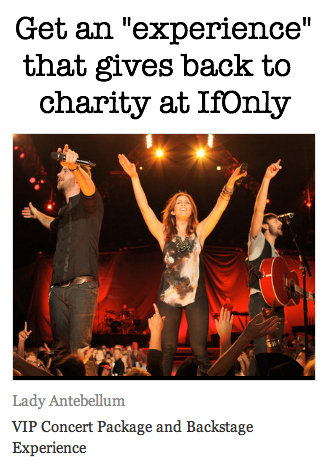 Did you find some ideas you liked in this post?
If so, please pin the image below to share this list with your friends! Thank you! :)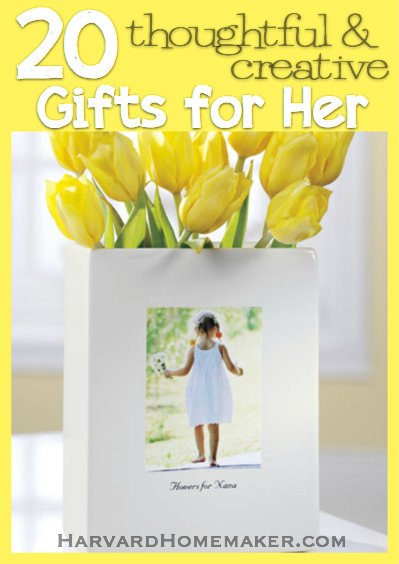 I hope you've found some gifts for her that might be a good fit for the special women in your own life!
NEED MORE INSPIRATION?
If you had no luck here in this post, take a peek at Red Envelope and Uncommon Goods. They are my go-to gift sites when I am stumped as to what to get someone! Their websites are filled with creative, thoughtful gifts of all kinds!
What special gifts have you given to your mom, grandmother, mother-in-law, etc.? I'd love to hear your ideas in the comment section below!
Happy Mother's Day, ladies!
If you'd like to keep up with me and my blog (I'd love that!), please follow along via Facebook, Pinterest, Twitter, Instagram, Google+, or you can sign up for my monthly newsletter in the footer of my site! :)