Congratulations to Christina H! You just won $150 to spend at Minted… woohoo!!! You have an email in your inbox from me to tell you how to redeem your prize. Thanks for entering, everybody!
Happy 6th Anniversary, Minted!
I am so excited to be able to offer this giveaway for $150 to spend at Minted as they celebrate turning 6 this April! Minted is only my favorite card site in all the land (as I explain here), and I've also recently learned that they have a pretty amazing selection of art as well, among other things! (View this post to see the "find joy in each day" custom photo collage I just had made – love it!)
If, like me, you didn't realize how many great products Minted carries (beyond their awesome holiday cards!!), then please take a look through this post to get a sense of all that they have to offer!
You can even save your winnings to spend on your holiday cards next fall since the winning code will be good until 1/10/2015.
One lucky reader who takes just a moment to enter the giveaway will win $150 in credit to spend at Minted!!! Woohoo!! How fun would that be to get the email telling you that you won?!! (I love getting to send those emails!) :)
Disclosure: Some links in this post are affiliate/referral links. Please click here for further explanation.
HOW TO ENTER THE GIVEAWAY:
STEP 1 – JOIN THE FUN AT HARVARD HOMEMAKER!
Please follow my blog (if you don't already!) to keep up with me!
You can choose from the following options:
Facebook – Pinterest – Twitter – Instagram – Google+
Or you can sign up for my monthly newsletter in the footer or sidebar of my site! :)
If you want to follow along via Facebook, simply click "like" in the icon. 
You will find the form below here over at Minted (or you can click the image below to take you there). Simply sign up with your name and email address, and they will randomly choose a winner after the giveaway expires promptly at 11:59 pm PT on Sunday, March 30, 2014.
The winner will be notified by me via email. I will also announce the winner here on this post as well as on Facebook and Twitter.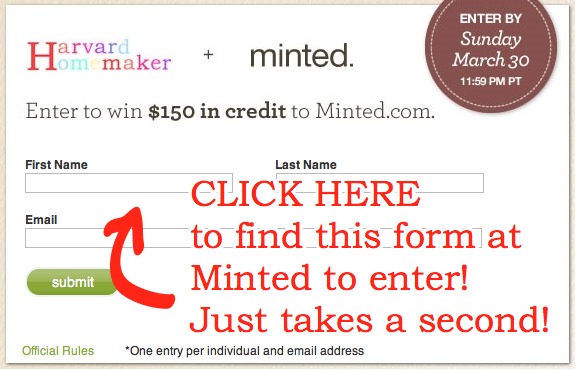 THERE IS SO MUCH TO CHOOSE FROM AT MINTED!
While it's no secret that I'm obsessed with Minted's holiday cards (honestly, they are the best, as I discuss here!), I have also realized in the last year just how many other great items they have to offer! Their designs are created by a community of independent artists, so their products are "carefully curated and continually refreshed" as they say over at Minted. :) They have become my go-to company for all-things-paper, gifts, and now even artwork for my home! It's truly my privilege to get to work with them on things like this because I love getting to spread the word about them to readers like you! :)
To give you an idea of what Minted offers, I have selected some of my favorites below.
Please note: You can click on any image below to see where that item can be found on Minted's site.
I recently took this A Year in My Life Collage and changed the text to create my own custom art! See this post for all the details, including a glimpse of where we hung it in our home. I am in LOVE with our new piece! It makes me so happy, and I can't say enough about its quality. Beautiful!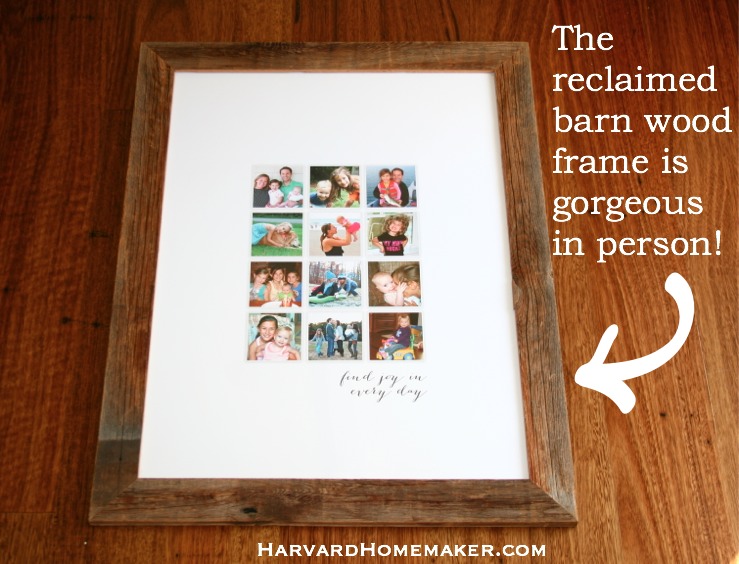 You can change the text and choose from different frames and sizes!
You can also order all artwork unframed.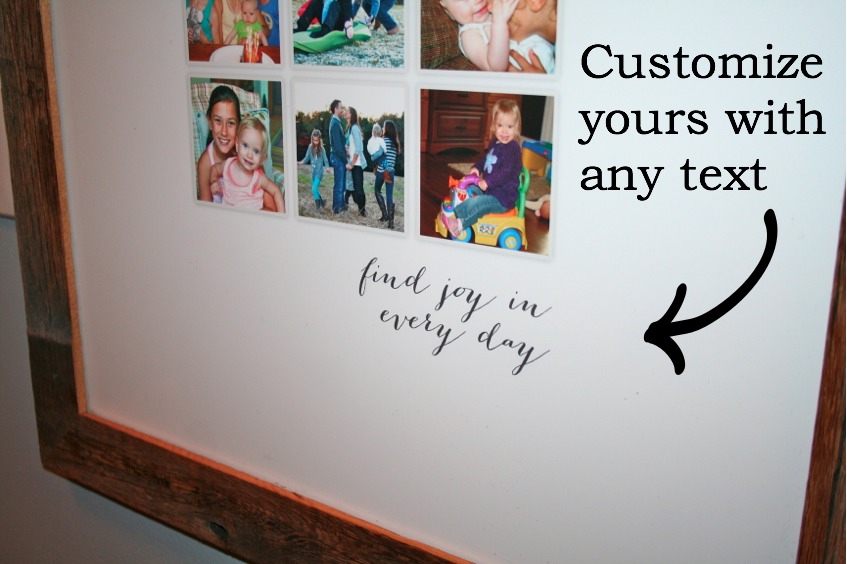 I've also been admiring this Heart Collage for so long! One day I am finally going to order it!! *LOVE*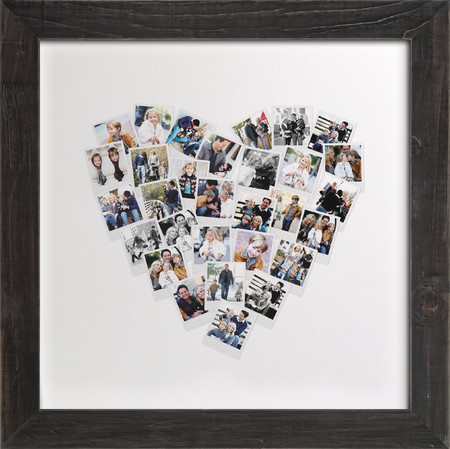 Oh my gosh – this Doggie Heaven print is priceless. I just now discovered it as I'm writing this post, and I could just about cry thinking of my sweet Zoey and how a print like this to help remember her would be perfect!!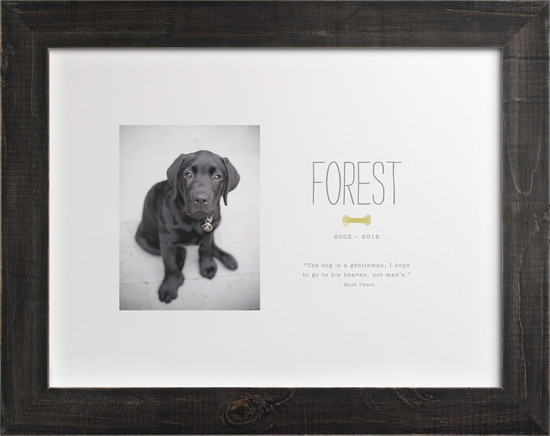 This is such a unique idea to display together four generations in your family in this print.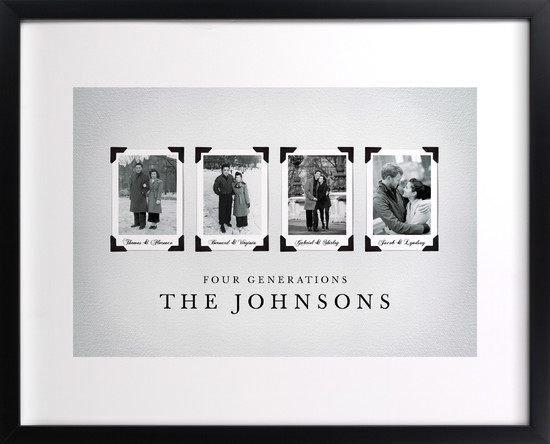 You could also create a family tree like this one. It's also available in other cute colors.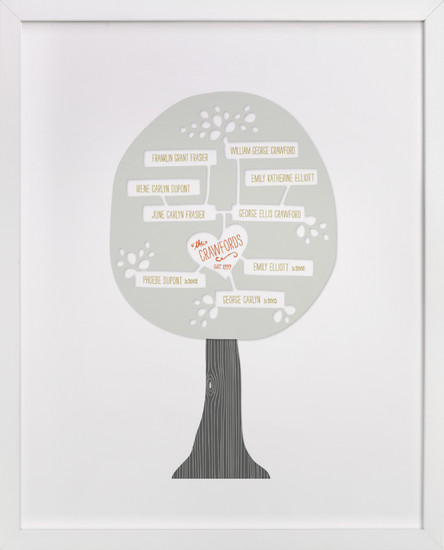 This monogrammed oars art would be perfect in a boy's room.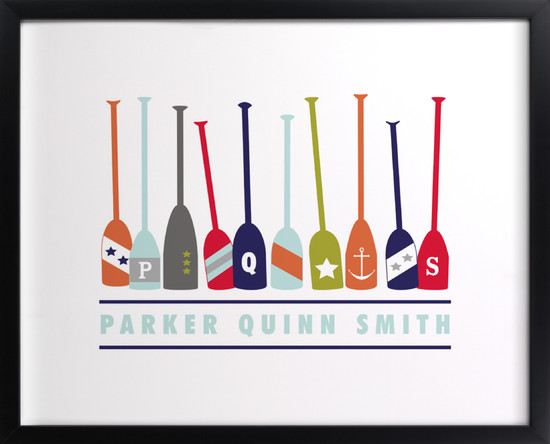 This nautical design is another favorite of mine – various colors are available.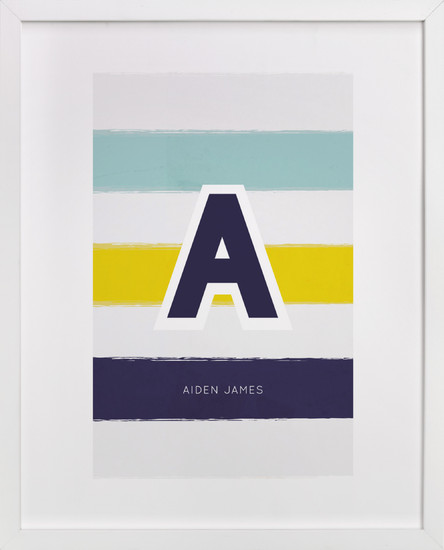 How cute is this personalized paper hearts print? Adorable for a girl of any age, or hang it anywhere in your home with a happy quote along the bottom to brighten up any room! (Maybe even the laundry room – as I describe here in this post with tips to make doing the laundry more tolerable, that room might need more cheer than any other in the house!!)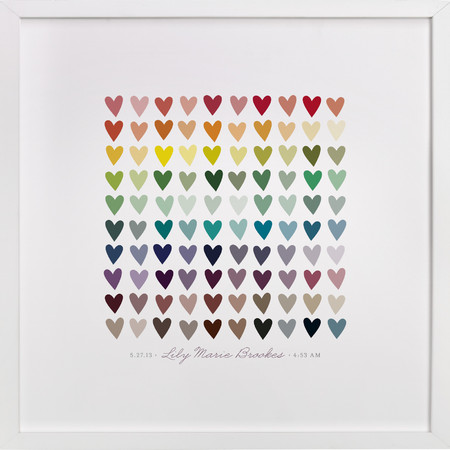 This lucky clover print would make a great gift, or order it for yourself for your home!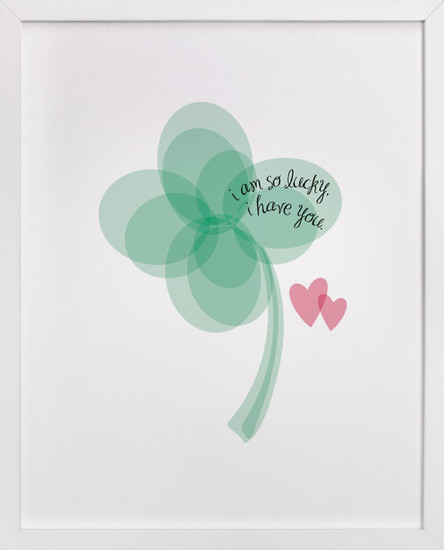 Be the Change You Want to See in the World – love this!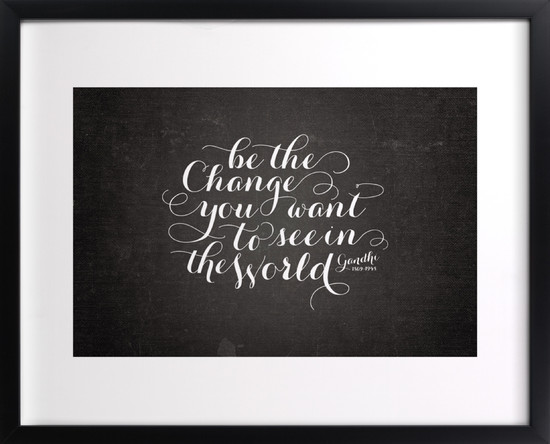 Sometimes we need to "Just Let Go" as this fun print reminds us!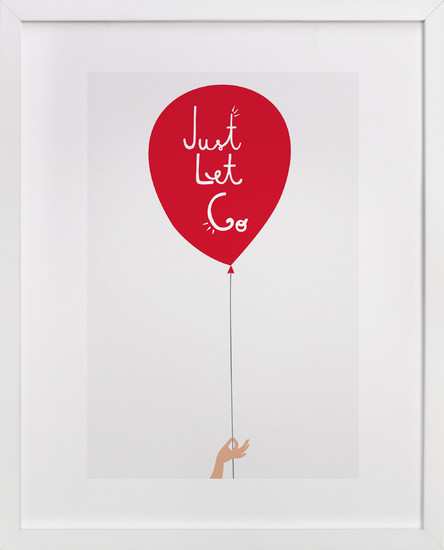 This rustic American Flag art can be ordered as small as 7 x 5 or as large as 60 x 44! Awesome!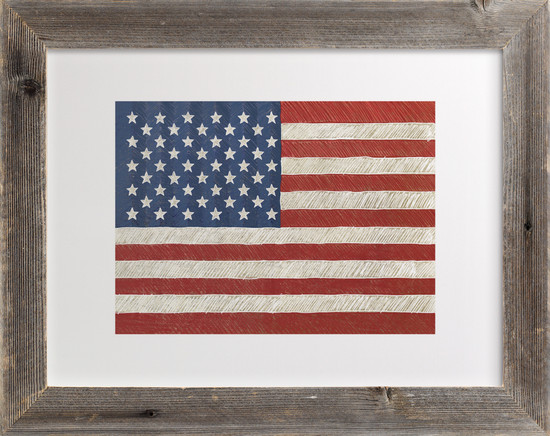 This is such a fun print! Happy and colorful – and what kid (or adult!) doesn't love a popsicle on a warm, summer day?! I think this print evokes such positive emotions.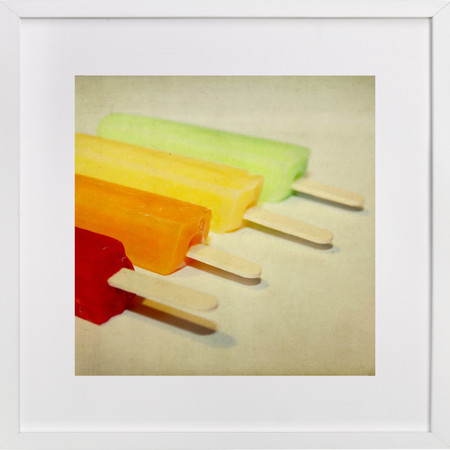 Upload any picture, and have it arrive FRAMED and ready to hang on the wall! (no more finding time to go to the framing store – which can be so frustrating and expensive!!) I can't say enough good things about the quality of Minted's framed pieces – and they have many great frames and sizes to choose from.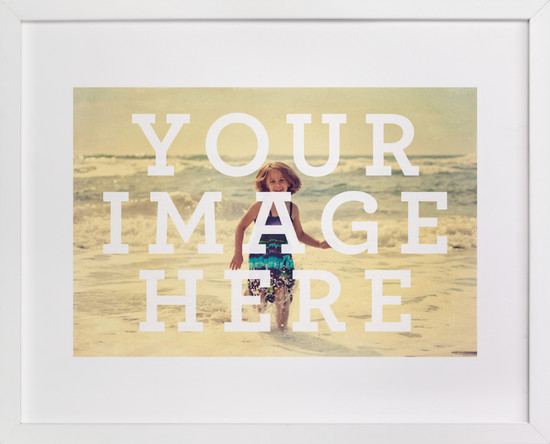 I love journals!! In this post, I discuss the idea to give your preteen a "Safe Journal" where he/she can ask you anything that's too hard to say in person! This has been the best thing ever in our house.
Other journal ideas:
– Keep one through your pregnancies or while planning your wedding.
– Jot down all the funny things your kids say and do through the years (find the perfect journal here).
– Keep a travel journal (this is great for kids, too!) to help you remember special trips.
– Record your baby's milestones – this is great if you're not the type to keep up with a typical baby book.
Minted carries tons of great personalized journals… click on the images below to find the two that I've shared.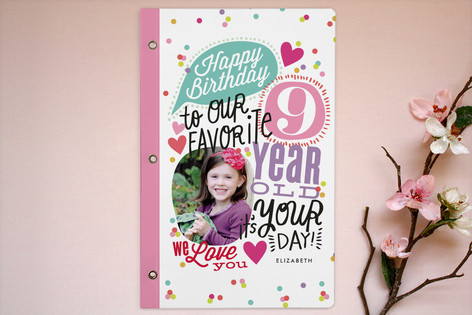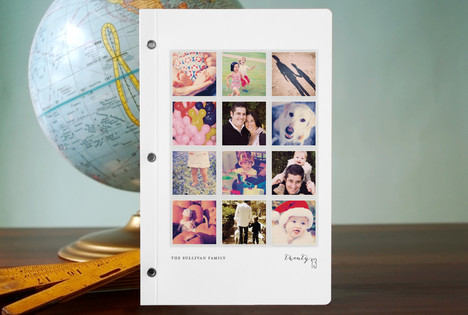 Minted carries a lot of graduation announcements, but I thought this Then & Now design was really special.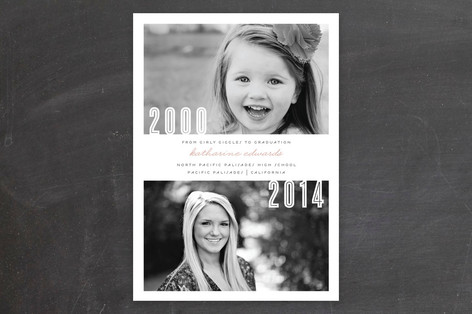 Similar to the design above, this What was – What is – What will be – design really pulls at the heartstrings!! It's a booklet style that highlights how your child has grown so quickly. Love it!!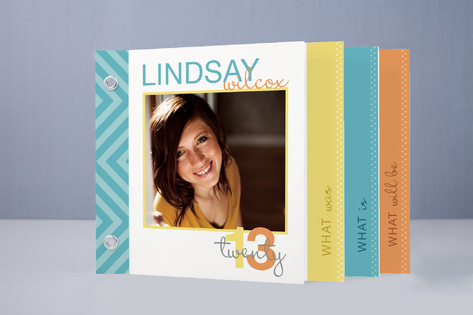 Minted has SO MANY invitations for birthdays, showers, and any kind of party!!! They also carry adorable decorations and banners.
Click on the images below to find the ones I've shared… so many choices!!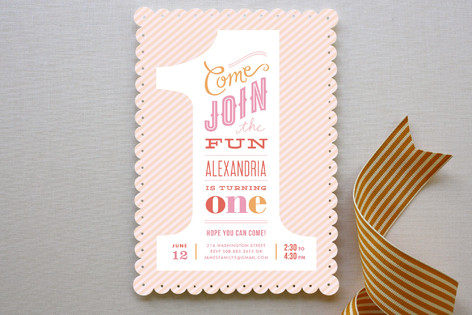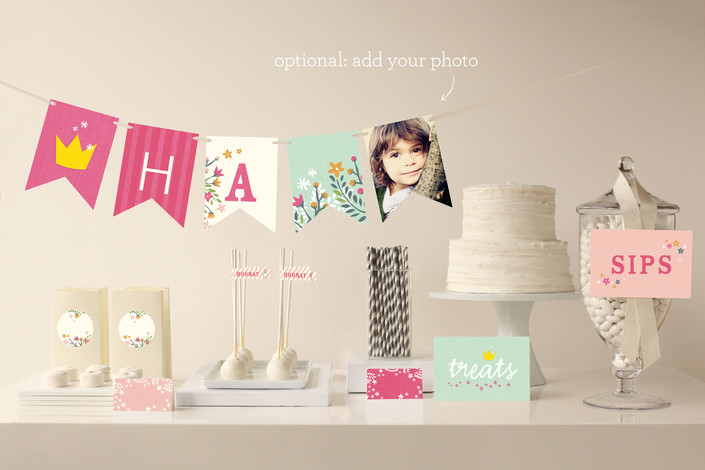 Find so many great designs for your wedding at Minted! Save-the-dates, wedding invitations, thank you notes, shower invitations… they have it all!
Click on the images below to find the ones I've shared… so many options!!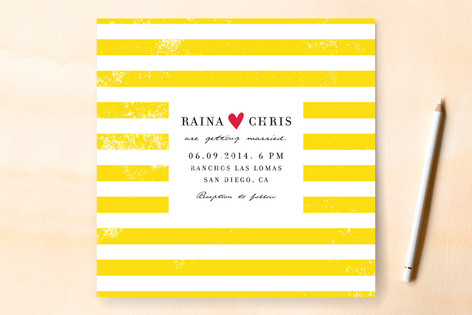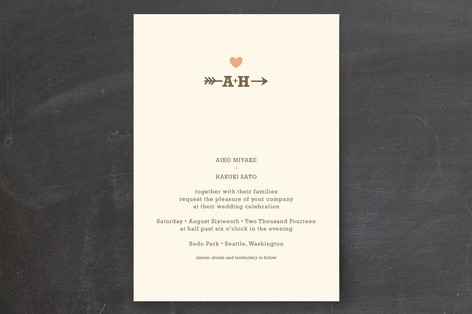 Minted is the perfect place to find your birth announcements, too!
Click on the image below to find the one I shared… countless styles are available!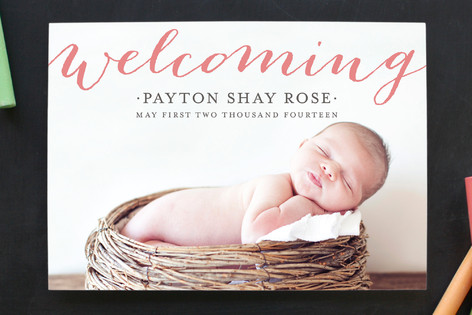 STATIONERY – VARIOUS STYLES, INCLUDING PHOTO CARDS
I ordered the stationery shown below for my friend who loves the colors aqua and red together. I got the brown kraft paper envelopes, and the "wrap" address labels, too. I could choose the shapes of my cards as well. It all arrived, wrapped up so beautifully! I couldn't wait to give it to her! :)
Minted carries a huge assortment of stationery!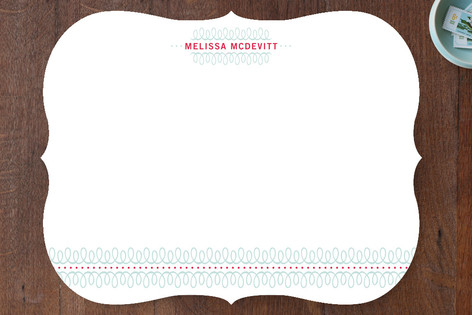 A personalized calendar like the one below would make a great gift or make one for yourself! You could also create one for your child to keep in his/her room. It's a fun tool for them to get a sense of time.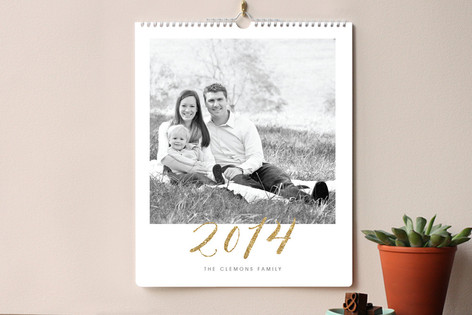 I ordered the wrapping paper shown below (view it in this post), and I loved it! It was such a fun way to wrap our Christmas gifts this past year! They carry various options – you could even type up a "famous" recipe on your wrapping paper.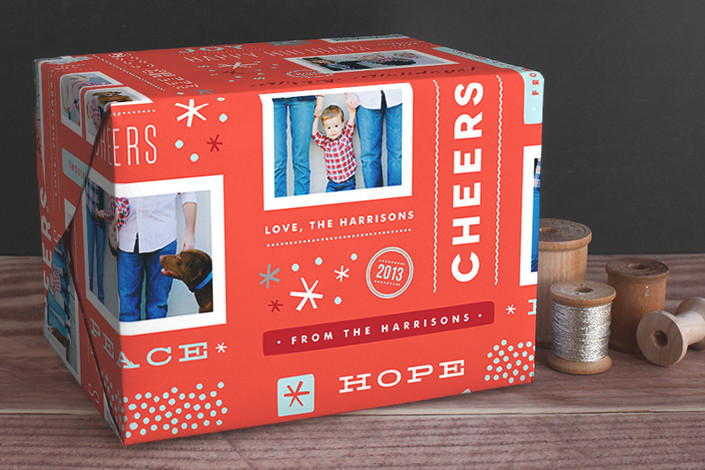 AND OF COURSE – HOLIDAY CARDS! AWESOME QUALITY!
Finally, Minted has the best holiday cards I've found!! I have ordered from them the last two years (below is our card from 2012), and I couldn't have been happier with how they turned out. We got so many compliments! (Get a glimpse of this year's card in this post with Disney Cruise travel tips – if you look closely, you can see it!) :)
I loved the design below because I could drag "Happy Holidays" around so it fit just perfectly around our faces.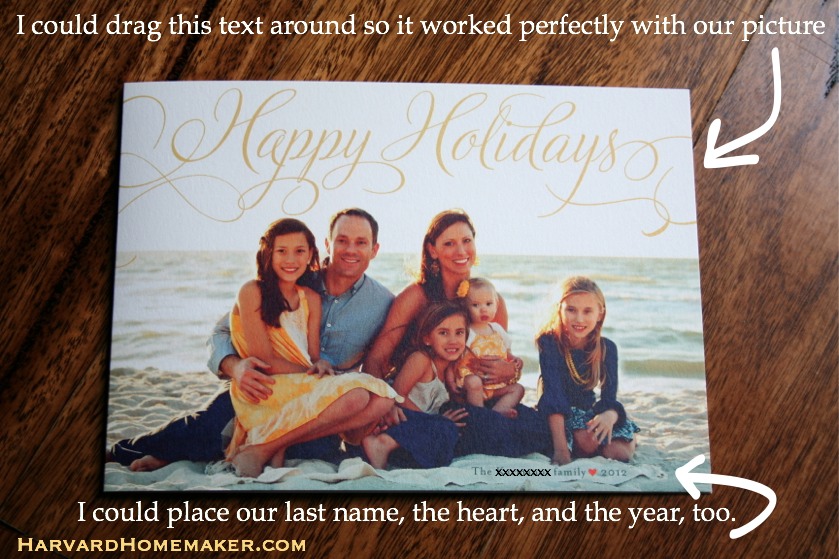 I also chose the brown kraft paper envelopes, and the fold-over style cards as you can see. I'm a huge fan of Minted's holiday cards!! You will not be disappointed!
If you're looking for photo inspiration for your holiday cards, don't miss this post with 100 photo ideas, and this one with 30 photo ideas that also links you to a card that would work well with each picture!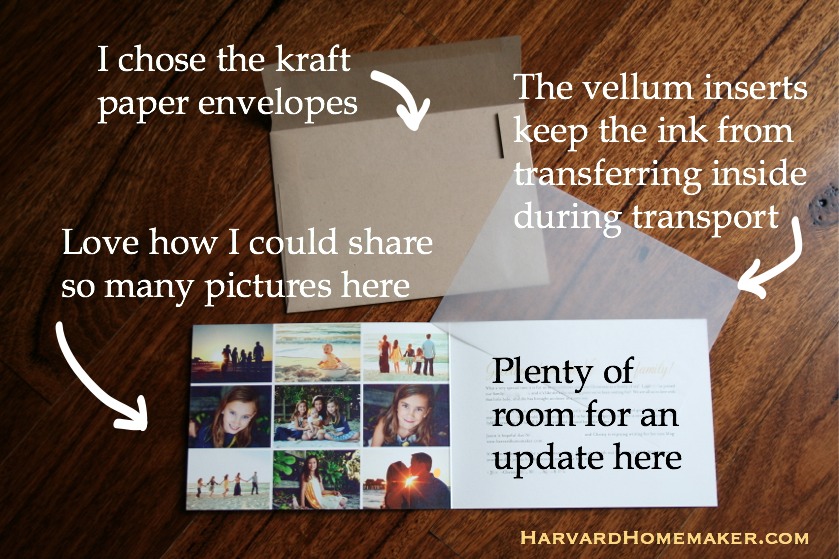 Good luck! Don't forget to enter the giveaway for the chance to win $150 at Minted!
You must enter before Sunday, March 30, 2014, comes to a close! (11:59 pm PT)
For complete rules, click here.
Don't forget that the winner will receive a code to use at the Minted site, and it won't expire until January 10, 2015 – so you could also wait to spend your winnings on your holiday cards! :)